Geek English
Maximize Your Potential with English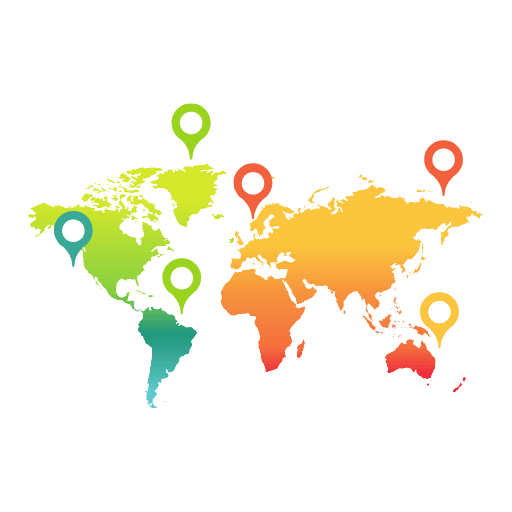 Your stage is the whole world
It's a big world, and there's a lot you can do. [Great English] utilizes the latest IT technology to ensure that English is a "stepping stone" to your career, not an obstacle.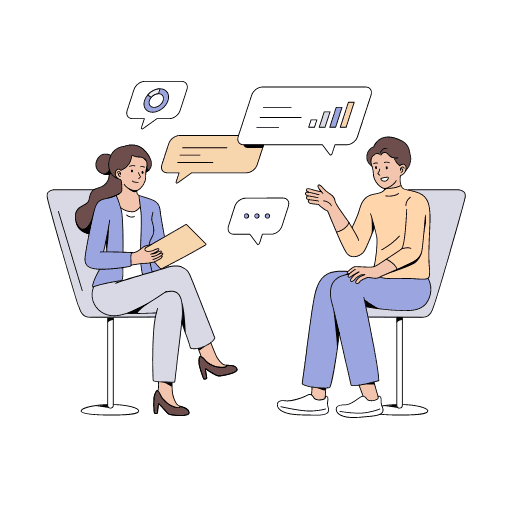 Learn. Practice. Win.
Practical English for a Better Future
Education that isn't used in the real world is useless. Great English focuses on the English that you really need for your career development.
Great Interview
AI English Interview Package for Your Career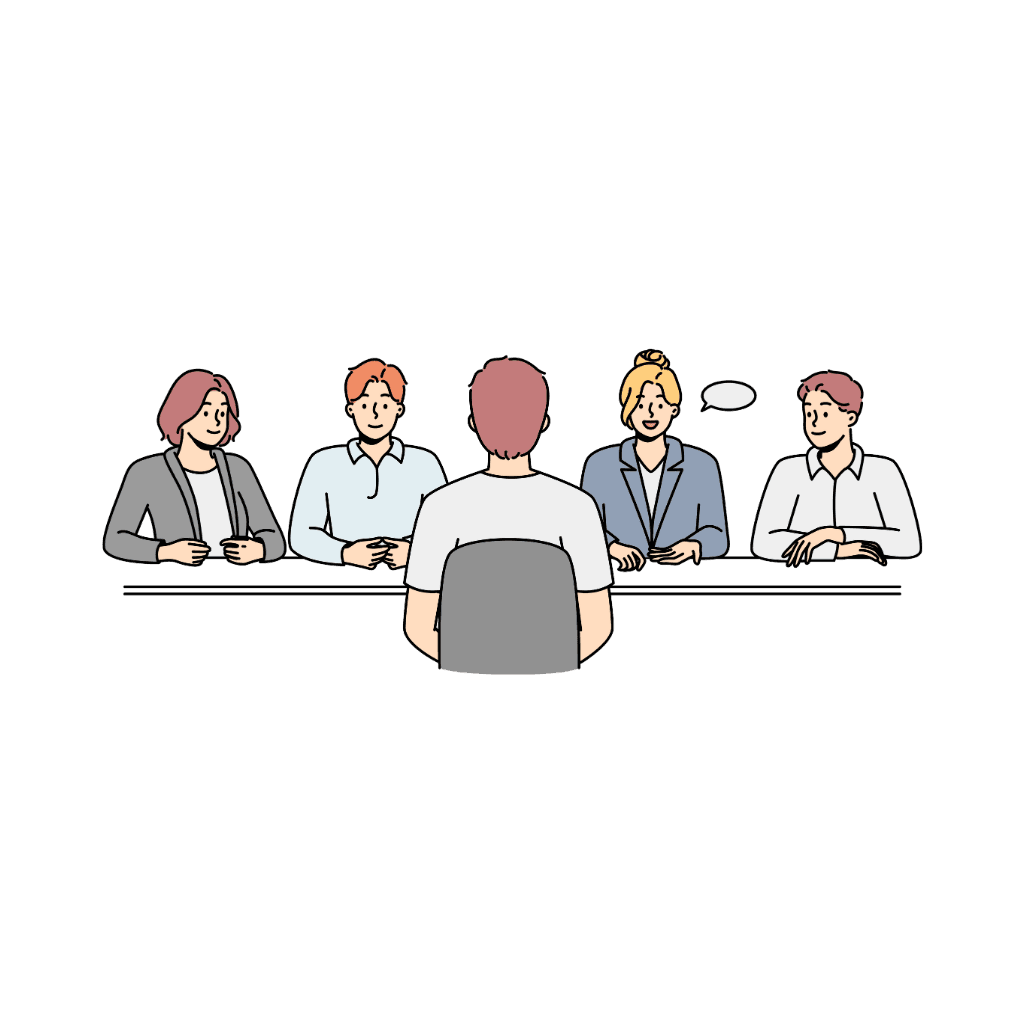 Prepare Your Future with Confidence
Your cover letter and interview are the mirrors of your career. You need to be prepared and organized more than anything else.
All-in-One
"Unlimited" proofreading
"Unlimited" mock interviews
70 job interview questions + 140 answer templates
Preview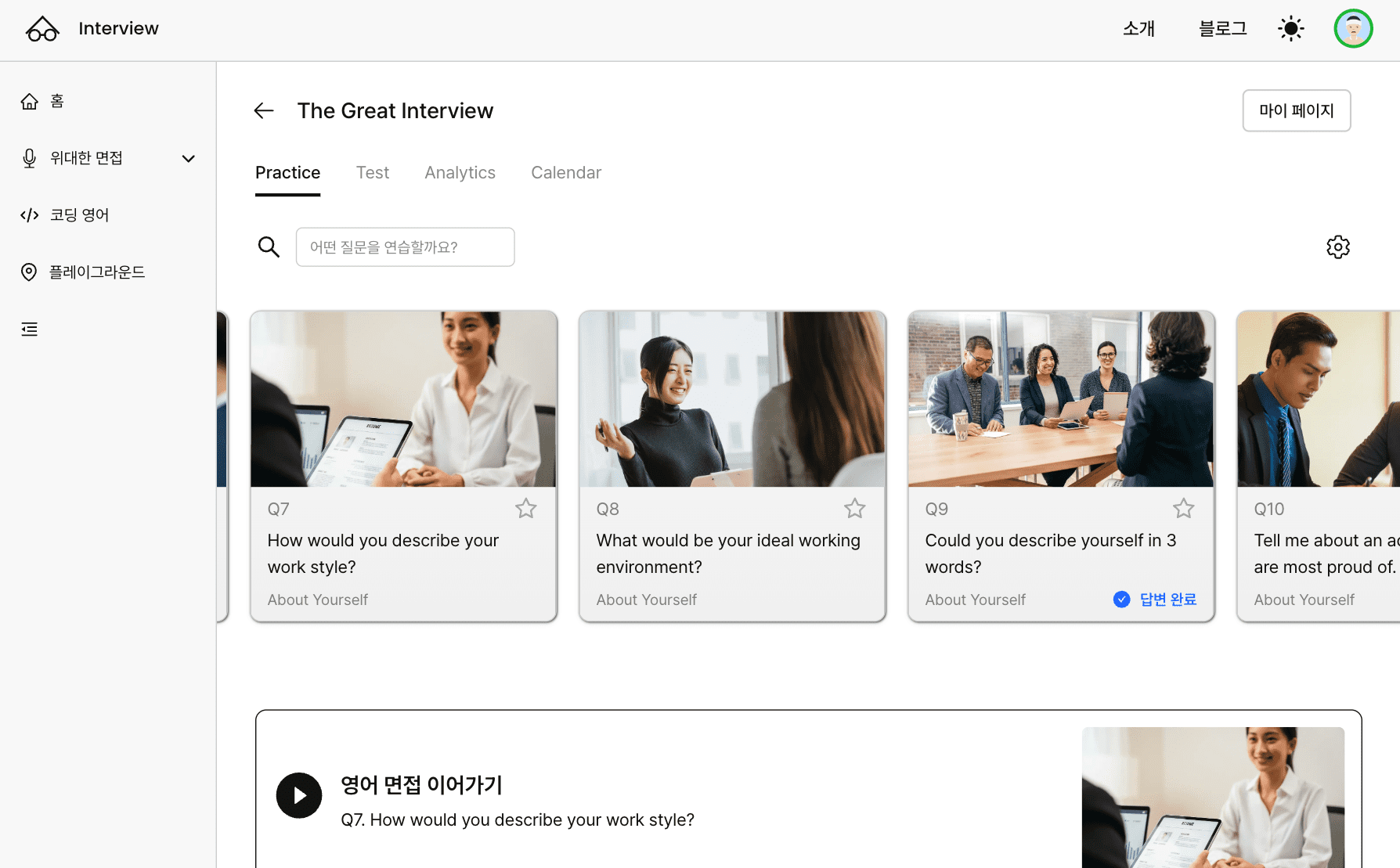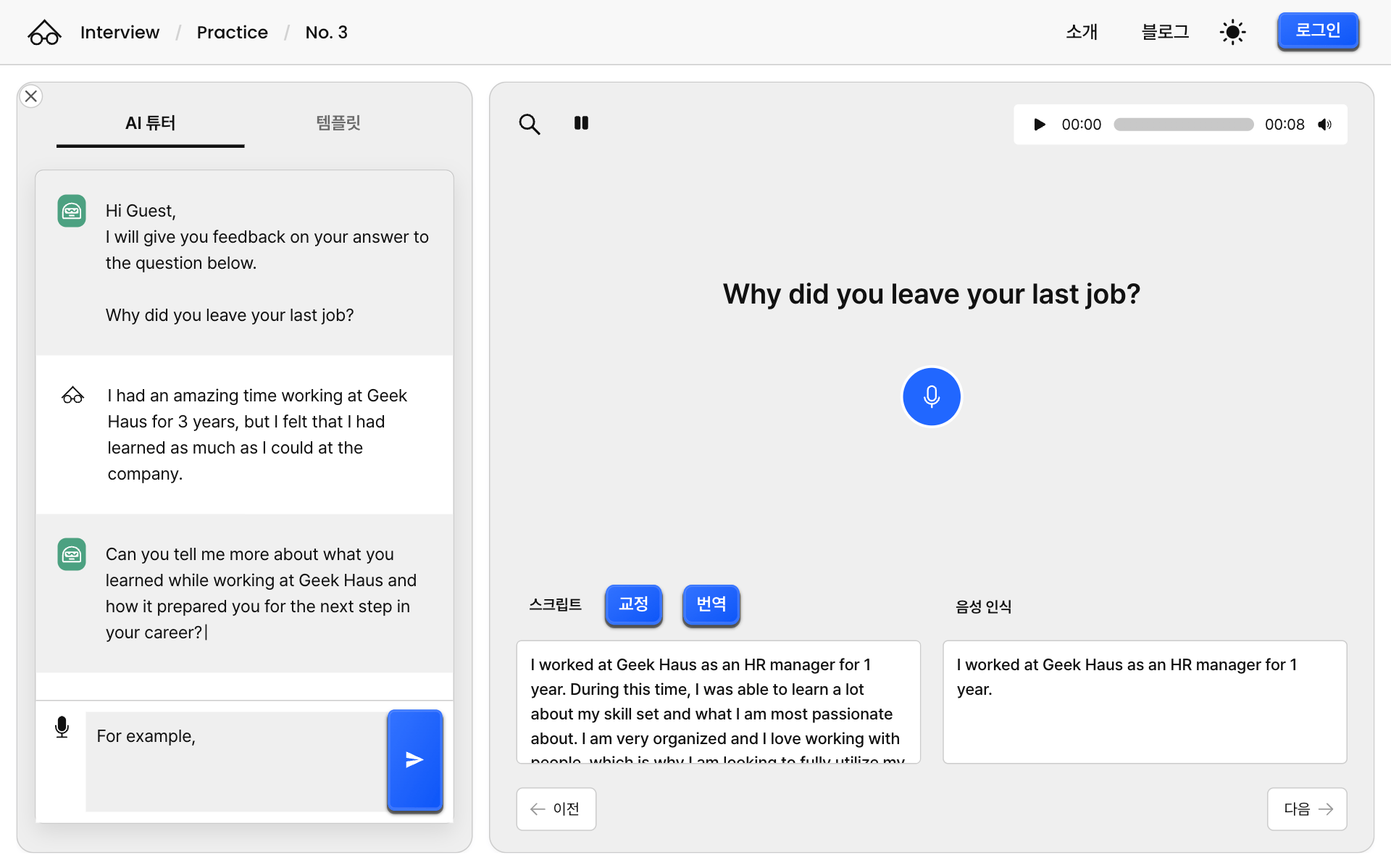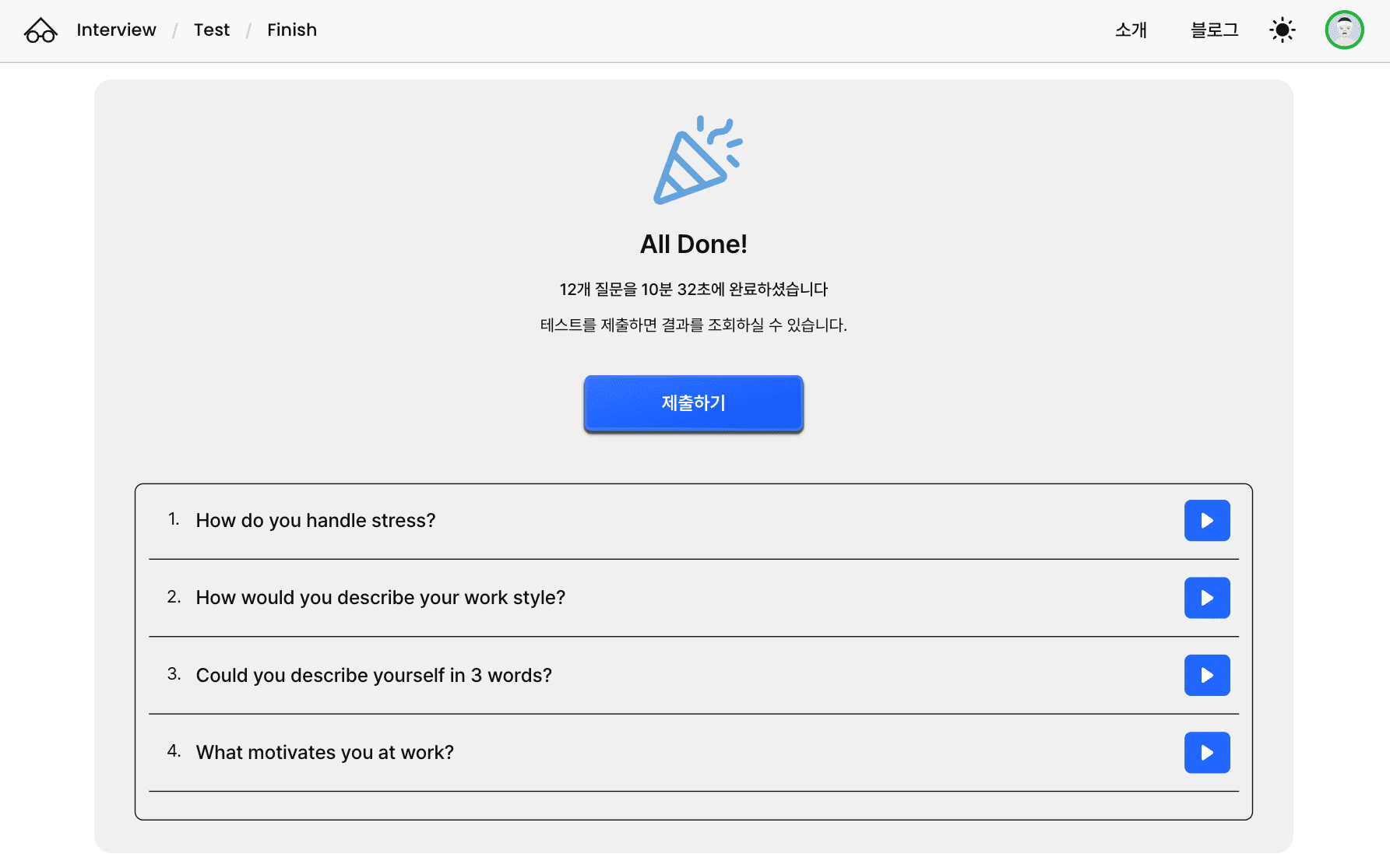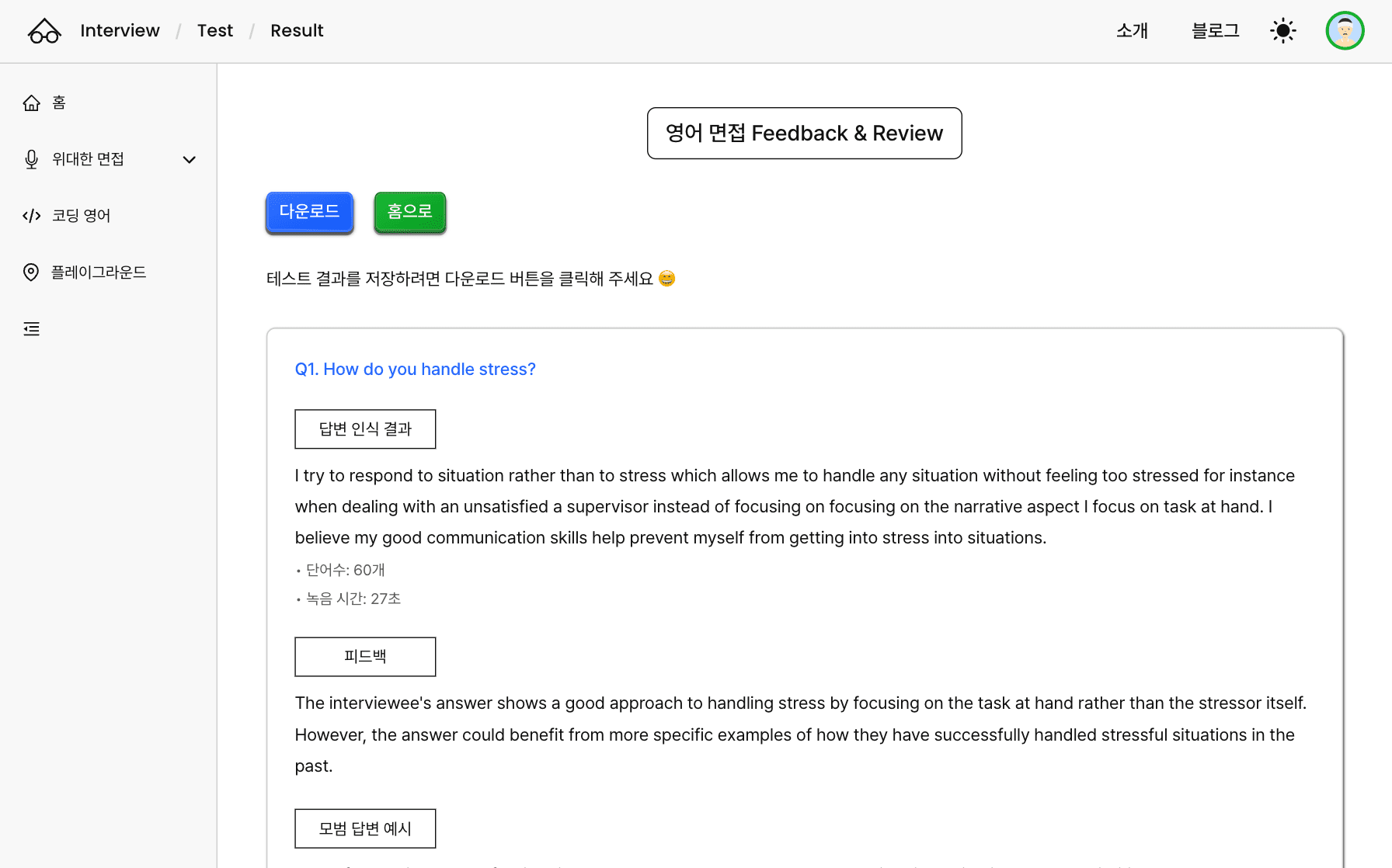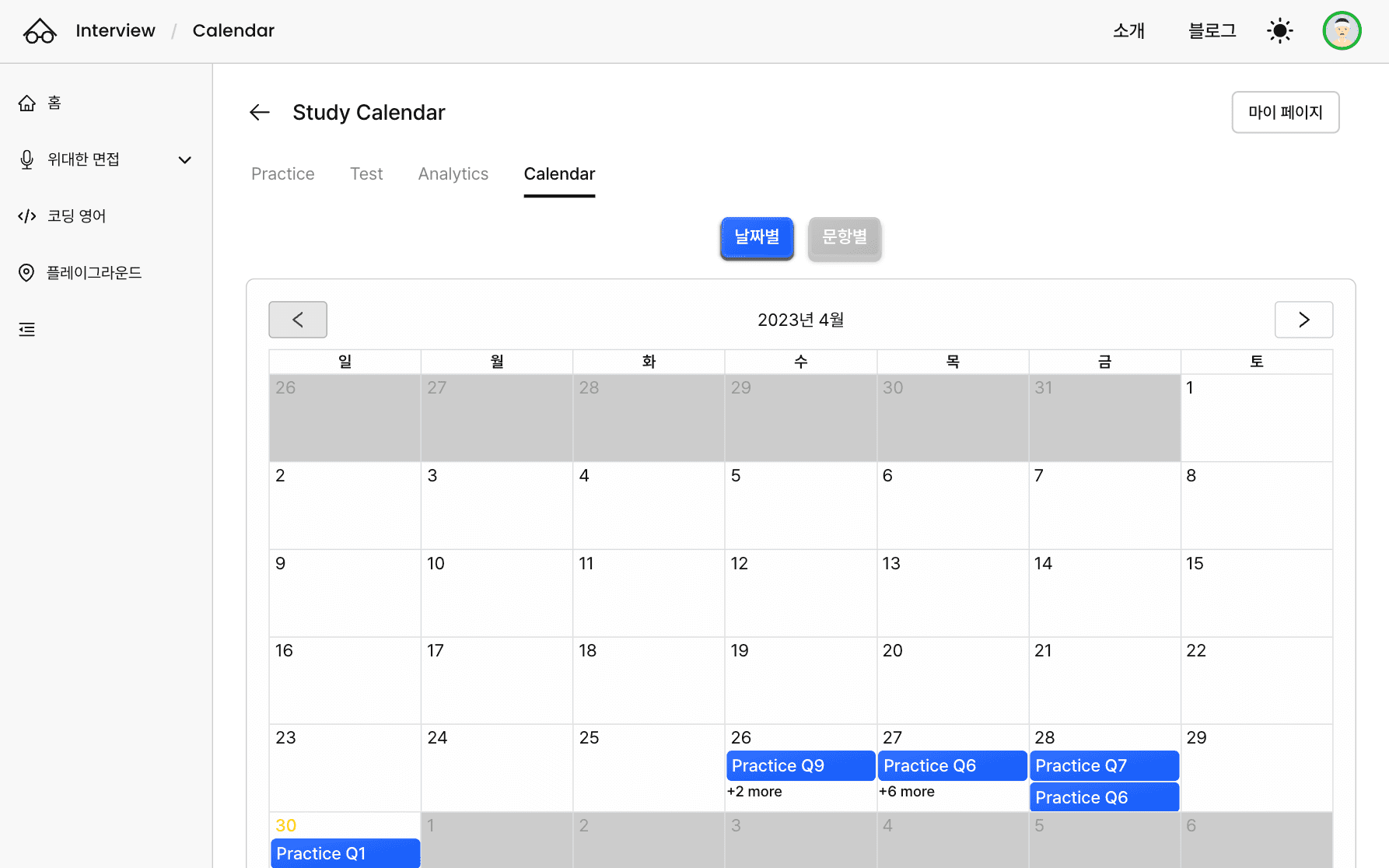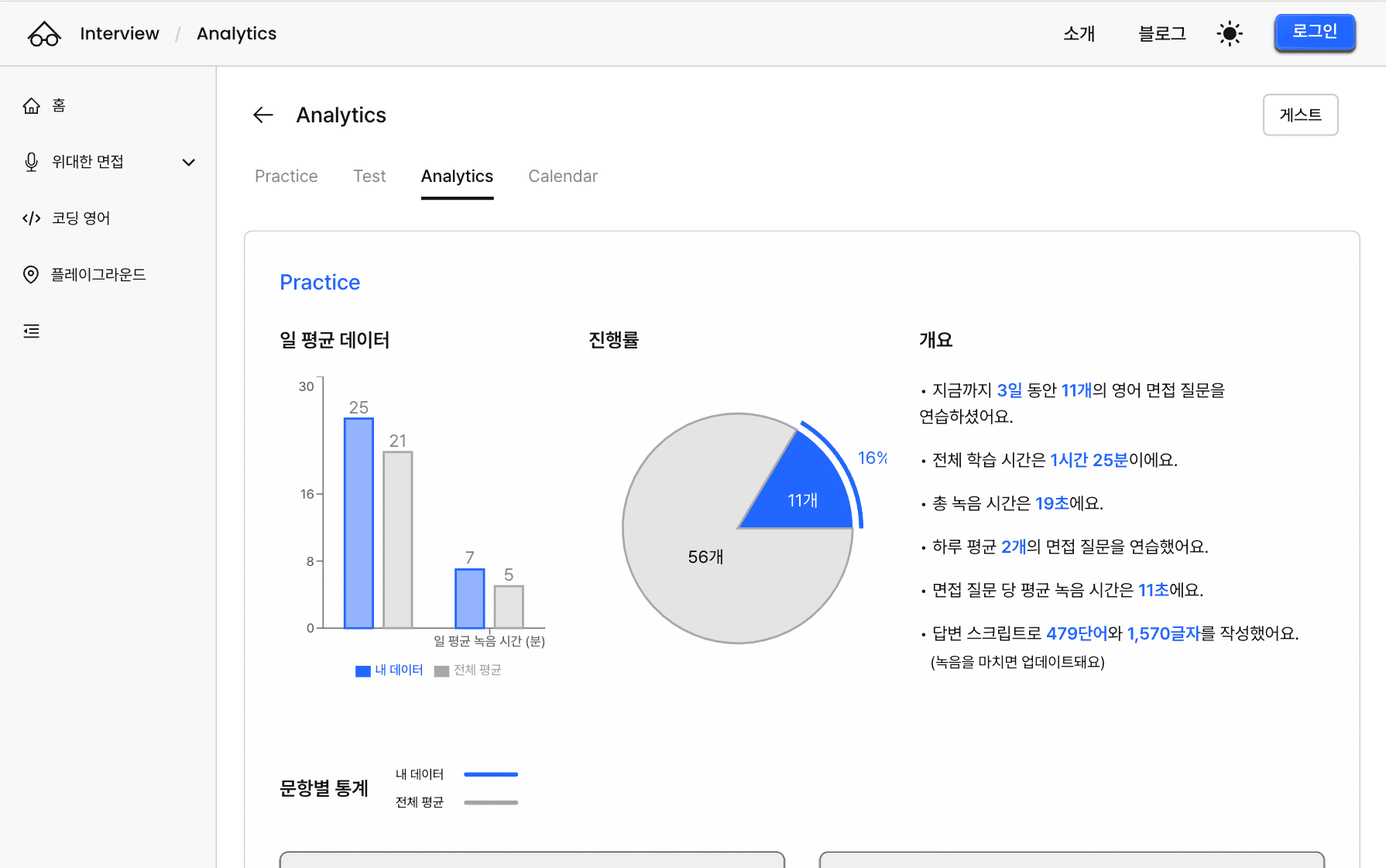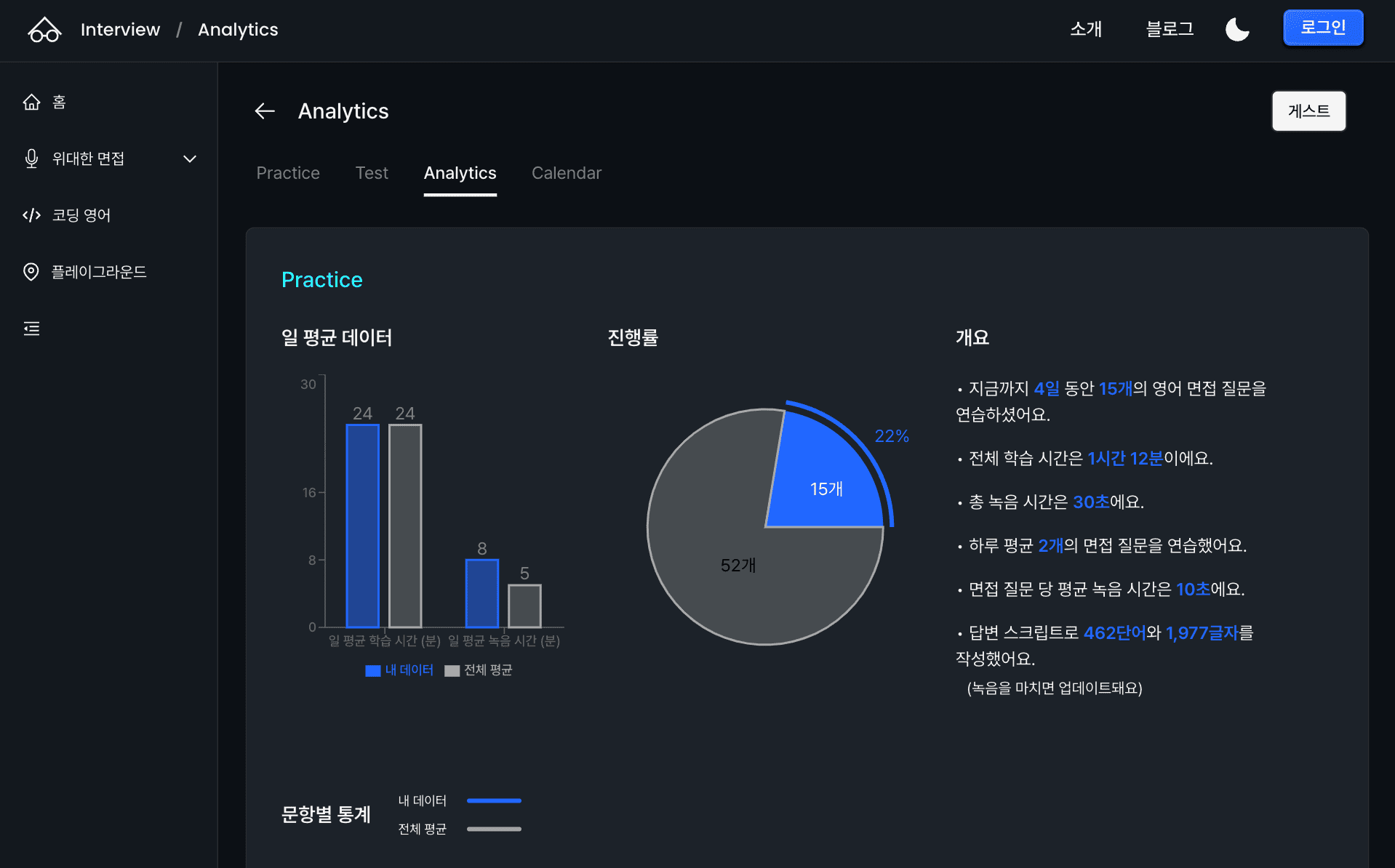 Improve your real English skills with the Great Interview!